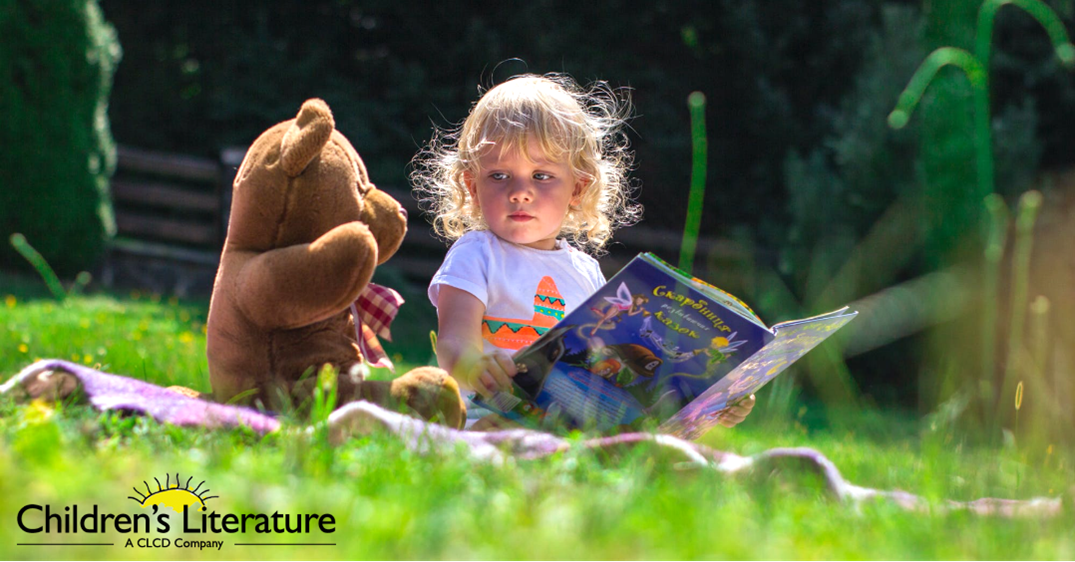 July is just around the corner, which means a new budget year for librarians. If your library's acquisition budget is taking a hit this year, we have a challenge for you. Specifically, expand this year's collection with books that will help children and teens grow, be productive, and be energized. That doesn't sound very specific, right? You're thinking, 'I already do this every year.' But think about those specific gaps a little more intentionally. Do you need more books with a character growing as a friend or sibling, growing as a citizen, or growing inner strength? What existing books in your collection help readers grow and indulge their curiosity, become involved in the community, or grow and then nurture resilience? What books were published after you spent last year's budget that fit any specific gaps? (We know you've been keeping a list ????.)
This month's notable reviews include some newer titles that might help you fill some of these specific gaps. Help your collection grow, along with your patrons, as you intentionally build this year's collection.
Subscribe to ChildrensLit Now Newsletter
In case, if you have missed our previous issue.
ChildrensLit Notable Reviews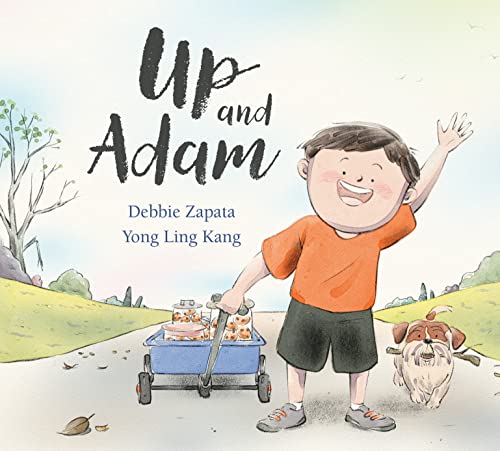 Up and Adam
By: Debbie Zapata
Illustrated by: Yong Ling Kang
Publisher: Kids Can Press
ISBN: 9781525304415
Reviewer: Joanna Migo
One particular day, a young boy's unique differences make an impactful difference in the community. Adam, a young boy with Down Syndrome, and his dog Up enjoy breakfast when news footage of last week's storm flashes across the screen. The mayor then appears to communicate that there is still so much more work to do in the storm recovery efforts. She encourages people of the community to get, "Up and at 'em!" Adam innocently mistakes the mayor's command for Up and Adam. With Up in the wagon and Adam pulling in tow, the dynamic duo set out in the streets of their community to lend a helping hand to anyone they come across. After a day of service, they head home to bake cookies and head straight to the boardwalk, passing them out with a smile to passersby, including Madam Mayor. She congratulates Adam for his kindness and community service. During Up and Adam's nighttime routine, Adam thinks about all the different people he helped earlier in the day. That thought makes him smile, and he realizes just how important a pair of smiles and helping hands can make a difference. This thoughtful story is an excellent example of text that can teach a powerful message of celebrating individuality, volunteerism, and caring for one's community. The delicate and detailed illustrations complement this heart-warming story, and it aims to be a treasured book amongst primary and elementary classrooms. The story also highlights the benefits of inclusivity of different people, a valuable lesson for the book's audience to absorb. Highly recommended for school and classroom libraries as it's an inspiring story about how the power of two helping hands and a smile can cultivate a beautiful community spirit.
Make This Book Wild
By: Fiona Danks and Jo Schofield
Publisher: Wide Eyed Editions
ISBN: 9780711266988
Reviewer: Kasey Giard
Prepare for an imaginative look at the outside world in this charming nature activity book. From using leaves and flower petals to create a fairy fashion show to making berry ink, each activity stirs the imagination. Learn to prepare a feast of bird-safe foods to share with your local feathered friends or locate interesting spider webs and draw your own on the page of the book. This includes some classic activities, such as making a leaf rubbing, along with fresh and new ideas such as making a doll from grass. The activities can be completed in any order and range from painting to poetry, leaf collection to quietly observing. Packed with over sixty activities to do outside or using materials collected outdoors, this book will help kids learn to see the natural world around them in a more attentive way. The broad range of activities means the book will have ideas for almost any kid to enjoy. More an art guide than a science book, this journal allows kids unstructured interaction with nature. There's a lot of emphasis on curiosity and exploration, which invites readers to explore the world around them at their own pace and gives lots of room to focus on any child's specific interests. This journal is a great resource for anyone looking to explore nature in art or parents looking for unusual summer activities for their children.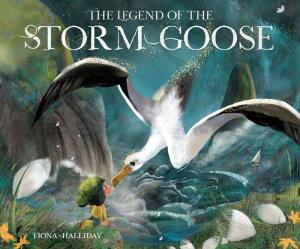 The Legend of the Storm Goose
By: Fiona Halliday
Publisher: Page Street Kids
ISBN: 9781645673484
Reviewer: Greg Romaneck
Sitting beside the stormy sea, young Erin listens to her father's tales of the legendary storm goose. This mighty white bird is Erin's father's protector, who helps guide him over the mighty waves that he encounters while fishing off the Shetland Islands of Scotland. Erin often plays with a kite made by her father that takes the form of the mighty storm goose's wings. Then, one day while her father is out fishing, Erin realizes that a terrible storm is brewing. When the storm strikes, Erin knows that the storm goose will protect her father. But when Erin's father does not return for days, she begins to worry. The wind-swept waves refuse to calm, and they bring forth a wounded bird that is an actual storm goose. Erin helps the bird, and together they begin to heal and adjust to a world where storms can harm them and even separate them from their dearest loved ones. Eventually, the storm goose heals and sets out once again to live its life and protect Erin's spirit. While in her earthly life, Erin will never see her father again, she knows in her very bones that the coming of the storm goose means that she will heal and find out the meaning of this loss. Told with a lovely calmness and offering a poignant and lyrical look at the issue of grief, the story of the storm goose is a wonderful metaphor for the types of pain that all too many children experience. Written and illustrated by Fiona Halliday, the tale of the storm goose is one that combines beauty and pathos to offer children a perspective grounded on hope in the face of loss. While the fictional Erin will never again see her father alive, her experiences in helping the storm goose to heal are symbolic of the types of emotional growth necessary for children to cope with the loss and pain they experience. Told with great empathy and illustrated in a way that captures the mythology of the story, this is a touching book and one that should be read carefully and with compassion in mind.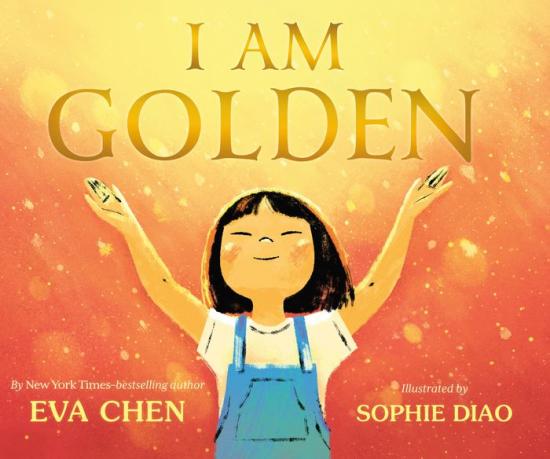 I Am Golden
By: Eva Chen
Illustrated by: Sophie Diao
Publisher: Feiwel & Friends
ISBN: 9781250842053
Reviewer: Hannah Byrom
I am Golden tells the story of a young Asian American girl growing up in America. She is rooted in the culture of her ancestors but also celebrates the beauty of the country her parents have moved to. While written toward children of Asian heritage, it will also be helpful, entertaining, and informative for anyone to read. It provides children of Asian heritage a straightforward, caring look at the richness of their heritage, and the beauty of their birthplace. It deals with issues of racism, speaking plainly about the historical and current experiences of Asian Americans. As these truths are plainly stated, the racist attitudes of others are seen for what they are, and the courage, love, dignity, and joy of Asian American children are celebrated. Underlying the story's unique focus on the Asian American experience is the universal experience of parents, and their desire to protect, encourage and embolden their children and ultimately to see them thrive. The book is full of beautiful illustrations which provide a positive, artful way of combating prejudice and reinforcing the book's message.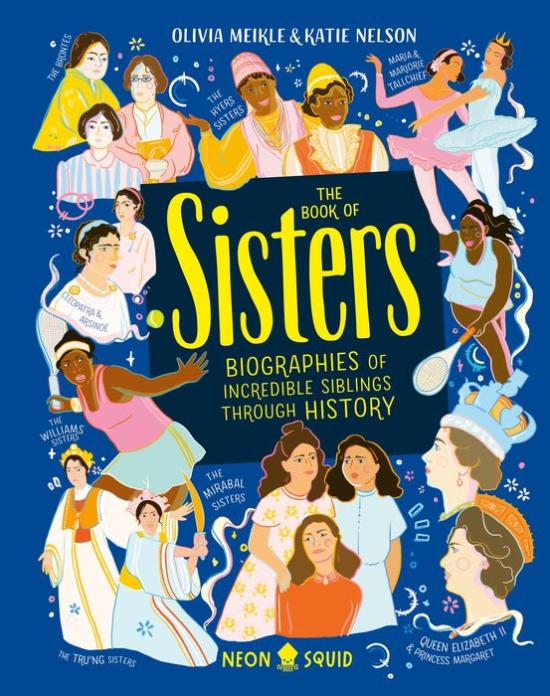 The Book of Sisters: Biographies of Incredible Siblings Through History
By: Olivia Meikle and Katie Nelson
Publisher: Neon Squid
ISBN: 9781684492008
Reviewer: Molly Callender
This brand-new biography collection is not to be missed! Toted as a biography of famous sisters, it is much more. It is an anthology of legends, world history, stories, and biographies. Organized chronologically from the beginning of antiquity until now, folklore and stories of sisters are woven together to create a complete book. The authors skillfully introduce lesser-known figures in early times, as well as leaders in current fields of study. For example, readers learn of Cleopatra and her sister Arsinoe in ancient Egypt and of their tumultuous relationship. The authors include historical notes of not just the sisters, but Egyptian history and other important information. Each biography includes footnote captions with extra information about the families, the era, and the region. The artwork is magnificent and is created by a variety of different artists, often from the culture represented on the page. Even more brilliantly, the book is seamless, the artwork's style contiguous from page to page, adding only to the depth of the content. Teachers can use this wonderful resource to teach geography, world history, personal stories, and much more. Kids will also enjoy this book as an independent read. Included is a complete table of contents, glossary, author's note, and an index. This high-level, captivating text is made readable and engaging for elementary and middle school students and comes highly recommended.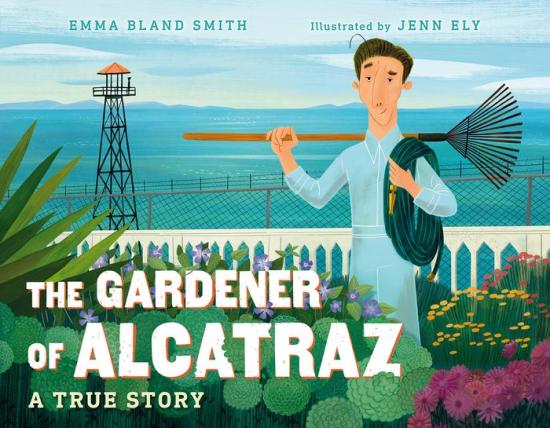 The Gardener of Alcatraz: A True Story
By: Emma Bland Smith
Illustrated by: Jenn Ely
Publisher: Charlesbridge
ISBN: 9781623541606
Reviewer: Mary Lanni
In the middle of the San Francisco Bay lies an island—the home of the infamous Alcatraz prison. One prisoner who resided at Alcatraz when it existed as a penitentiary was Elliott Michener, a man who was arrested for counterfeiting money. During his nine years on the island, Elliott went from being a man determined to escape and return to his unlawful ways to being someone who found beauty in plants and the hard work that comes with gardening. Through careful efforts and opportunities afforded to him at the right moments, Elliott found his way back into the working world where he ultimately became an honest citizen. This biographical account of one man's life of reformation is a complicated and interesting discussion of how meaningful work can alter the trajectory of an inmate's life. Written for elementary school-aged readers, the narrative includes short blocks of text adjacent to colorful, descriptive illustrations in order to appeal to a wide range of readers. While the context of the story is multifaceted, it is presented in a way that will resonate with readers of all ages. Full-page illustrations comprise most of the book and are carefully adorned to reflect Elliott's feelings during significant moments in his life; the happier he is, the more color surrounds him. At the end of the book, readers will find a message from the author commenting on the prison system and injustices that exist not only in the treatment of inmates overall but also in the lasting racial bias that tends to resurface. Readers are encouraged to carefully consider the realities of prison life within the context of justice and equality throughout the story. This is a thought-provoking and compelling picture book biography for elementary school-aged readers.
Can You Believe It?: How to Spot Fake News and Find the Facts
By: Joyce Grant
Illustrated by: Kathleen Marcotte
Publisher: Kids Can Press
ISBN: 9781525303227
Reviewer: Suzanna E. Henshon
Can you spot fake news? Figuring out whether a story is true or exaggerated is difficult, but this book provides wonderful guidelines to follow. First, look at the headline and see if it rings true. A real news story usually has a byline and photo credit; the story isn't exaggerated and doesn't contain sensationalized news. For example, when a reporter writes an unbiased account of an event, she answers the traditional who, what, where, when, and why questions, providing the most critical information in the first paragraph of her piece. Accuracy is everything, and fact-checkers are employed to ensure that newspapers provide accurate stories to the public. Reporters must write from a particular angle, but a good reporter focuses on writing a piece that contains truth and facts. In this dynamic book, young readers will sift through news stories, advertisements, and opinions to find truth. This book contains wonderful illustrations that bring fake news (and its consequences) to life with vivid details.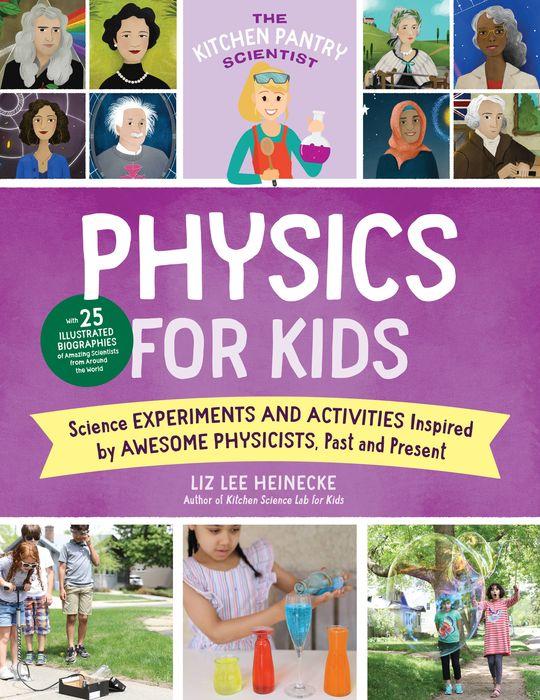 The Kitchen Pantry Scientist Physics for Kids: Science Experiments and Activities Inspired by Awesome Physicists, Past and Present
By: Liz Lee Heinecke
Illustrated by: Kelly Anne Dalton
Publisher: Quarry Books
ISBN: 9780760372432
Reviewer: Stephanie Mitchell
Parents and teachers alike will rejoice at the simplicity of using this book as a teaching tool for science. Kids will love it because they will conduct hands-on experiments that will leave them wide-eyed and smiling. A one-page biography of each of the 25 physicists contains information about their childhood, their interests, and their contributions to the scientific world. A lab experiment that relates to the physicist and their discoveries follows the biography. The lab explanation is brief, but thorough, and includes a list of materials, safety tips, and step-by-step instructions or protocol. There is also an information box for "creative enrichment" and a box dedicated to explaining the physics behind each lab and why it works. Most materials are easy to find and could be handled in a home or on a small school budget. Among others, this book includes physicist Lise Meitner who discovered nuclear fission. The lab which correlates with Meitner requires glue, baking soda, contact lens solution, and beads (or similar). These items help students create their own liquid droplet model of nuclear fission. Another example is Christine Darden and her contributions to aerodynamics, particularly in aircraft wing design. The accompanying lab guides students through creating two types of paper airplanes and comparing their ability to fly. This title will help kids learn and have fun at the same time!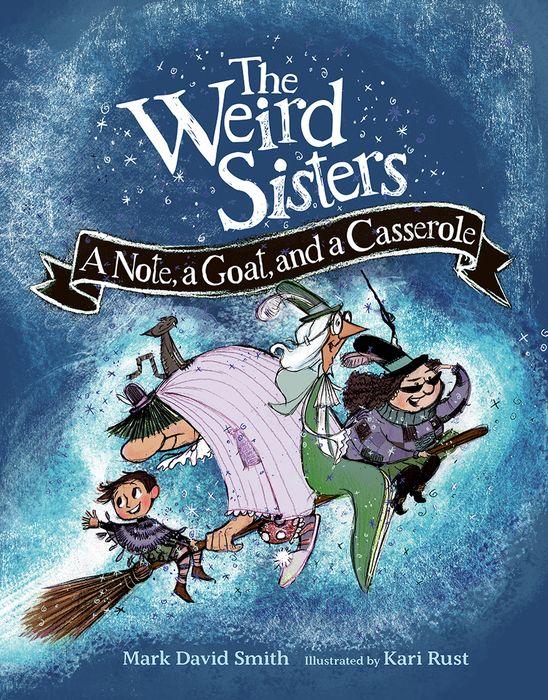 The Weird Sisters: A Note, a Goat, and a Casserole
By: Mark David Smith
Illustrated by: Kari Rust
Publisher: Owlkids
ISBN: 9781771474566
Reviewer: Molly Callender
The Weird Sisters come to town in this charming new short fantasy novel. Hildegurp, Yuckmina, and Glubbifer arrive with their cat Graymalkin and set up a brand-new pet emporium. Who doesn't need fire ants or scorpions as a pet? The trio meets different members of the town: Jessica, who comes in looking for her kid. Cosmo Keene, self-imposed sheriff, full of suspicion. Chelsea Oh, looking everywhere for her glasses, and many other amiable characters. Then, the sisters find a note. It's missing many words, but the message is clear: someone wants the sisters to leave town: or else! The threesome, along with Jessica try to figure out who sent the note, where Jessica's kid has gone, and why there's a casserole dish in the middle of town. The book is full of hilarious misunderstandings, puns, and humor. With a nod to the MacBeth witches and their Hurly-Burly stew, this book will tickle the funny bone. Young readers will enjoy this hilarious, light story, with pencil-sketch illustrations throughout. Included in the back of the book is an original recipe for Hurly-Burly stew.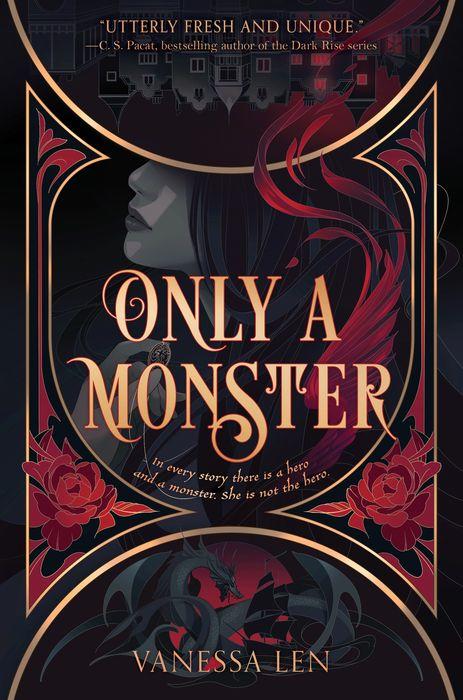 Only A Monster
By: Vanessa Len
Publisher: HarperTeen
ISBN: 9780063024649
Reviewer: Heather Christensen
For much of her life, Joan's grandmother told her she was a monster, but it wasn't until one fateful summer day when she was sixteen years old that she discovered her grandmother was telling her the truth. And Nick, the beautiful boy she's in love with? He's the hero destined to destroy the monsters. Joan's family is one of several families with the ability to travel through time, by stealing time from humans. After a massacre led by Nick kills most of her family, Joan is thrust into the confusing and unfamiliar world of time traveling, with only the son of her family's nemesis as her guide. But as they jump through time trying to hide from Nick and his companions, they begin to uncover a conspiracy that may just change the way everyone thinks about time. Len's new series turns the hero legend upside down and adds a new twist to time travel stories. A fast-paced plot full of action and intrigue will keep readers interested. Joan is a well-developed character with divided loyalties, willing to push conventional boundaries to save her family and uncover the truth. There's the hint of a love triangle that will likely get further developed later in the series. Give this to fans of Cassandra Clare and Sally Green.
Book An Author
Joanne Mattern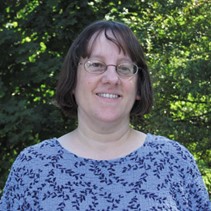 Joanne Mattern is the author of hundreds of nonfiction titles for children. Her favorite subjects are animals, nature, history, sports, and biographies. She has worked with most of the major educational publishers and written about almost every topic under the sun! Her favorite things about writing nonfiction are learning new things and passing along a love of science and history to young readers.
Joanne is available for in-person visits in New York and bordering states. Joanne's presentations are geared towards ages 5-12 and can do up to 3 presentations per day.
James Bruchac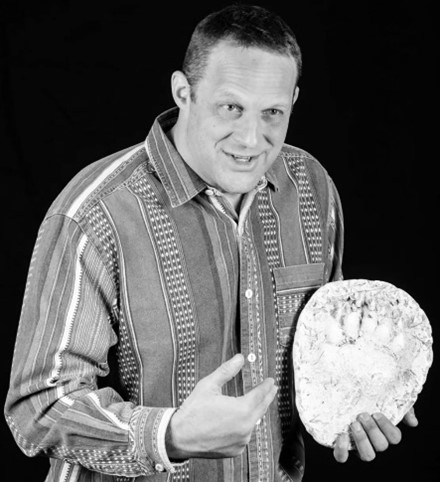 James Bruchac is an award-winning author, Native American storyteller, cultural educator, and wilderness expert. The eldest son of acclaimed author and storyteller Dr. Joseph Bruchac, James and his family are citizens of the Nulhegan Abenaki Nation of VT. With his books and public presentations drawing heavily on both his culture and love of the natural world, for the last three decades, Mr. Bruchac has traveled across the country and abroad, offering programs for people of all ages.
James is available for in-person all over the U.S. and virtual visits as well. James presents to all ages, including adults.
Children's Literature's Booking Service provides direct contact with each listed author and takes no commission fees from authors or event coordinators. Want to use this valuable resource to plan your next author event?
Book Awards You Need to Know
Once Upon A World Children's Book Award (1996-2014)

While ChildrensLit Now generally profiles active book awards, we felt the current continued uptake in book banning necessitates an awareness of this book award and its award winners.
The Once Upon A World Children's Book Award was presented by the Simon Wiesenthal Center/Museum of Tolerance. While in the beginning years there was only one award given, starting in 2008 the award was awarded to two children's books each year (except for 2013): one for young readers (ages 6-8) and one for older readers (ages 9-12). According to the Museum of Tolerance website:
"Winning books demonstrated the following:
Heroic deeds that lead to tolerance and social justice
Acceptance of social and personal responsibility
Good communications between people
A sense of urgency and empowerment of the individual
The importance of history"
(https://www.museumoftolerance.com/education/archives-and-reference-library/once-upon-a-world-childrens-book-award/)
For a complete list of winners from 1996 to 2014, visit Previous Winners (museumoftolerance.com).
2014 Winners
Barbed Wired Baseball by Marissa Moss and illustrated by Yuko Shimizu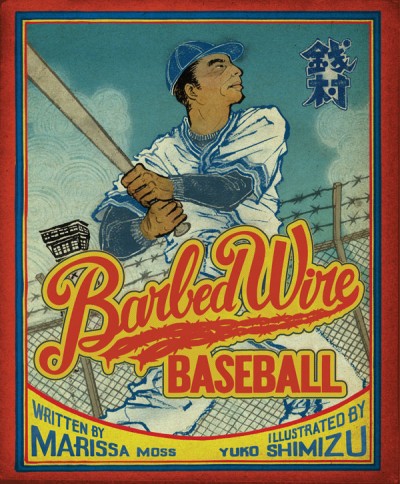 As a boy, Kenichi "Zeni" Zenimura dreams of playing professional baseball, but everyone tells him he is too small. Yet he grows up to be a successful player, playing with Babe Ruth and Lou Gehrig! When the Japanese attacks Pearl Harbor in 1941, Zeni and his family are sent to one of ten internment camps where more than 110,000 people of Japanese ancestry are imprisoned without trials. Zeni brings the game of baseball to the camp, along with a sense of hope. This true story, set in a Japanese internment camp during World War II, introduces children to a little-discussed part of American history through Marissa Moss's rich text and Yuko Shimizu's beautiful illustrations. The book includes author and illustrator notes, archival photographs, and a bibliography.
2014 Winners
Hero on a Bicycle by Shirley Hughes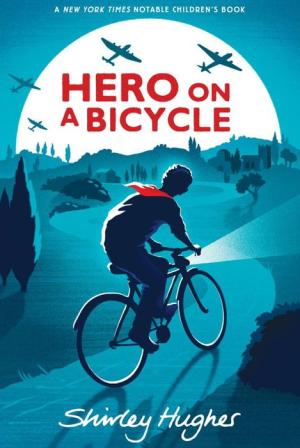 Italy, 1944: Florence is occupied by Nazi forces. The Italian resistance movement has not given up hope, though — and neither have thirteen-year-old Paolo and his sister, Costanza. As their mother is pressured into harboring escaping POWs, Paolo and Costanza each find a part to play in opposing the German forces. Both are desperate to fight the occupation, but what can two siblings — with only a bicycle to help them — do against a whole army?
2013 Winner
Unspoken: A Story From the Underground Railroad by Henry Cole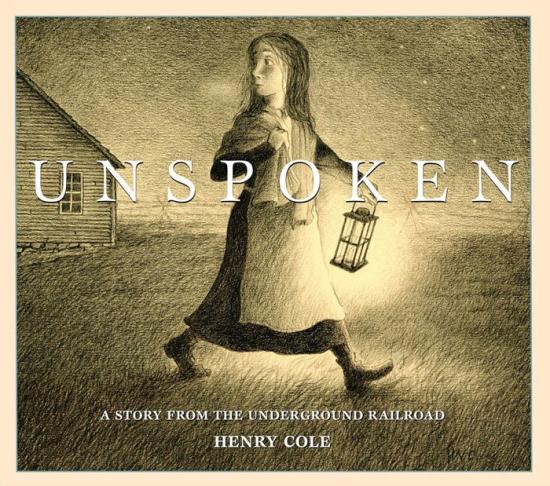 A young girl's courage is tested in this haunting, wordless story. When a farm girl discovers a runaway slave hiding in the barn, she is at once startled and frightened. But the stranger's fearful eyes weigh upon her conscience, and she must make a difficult choice. Will she have the courage to help him? Unspoken gifts of humanity unite the girl and the runaway as they each face a journey: one following the North Star, the other following her heart. Henry Cole's unusual and original rendering of the Underground Railroad speaks directly to our deepest sense of compassion.
2012 Winners
A Nation's Hope: The Story of Boxing Legend Joe Louis by Matt de la Peña and illustrated by Kadir Nelson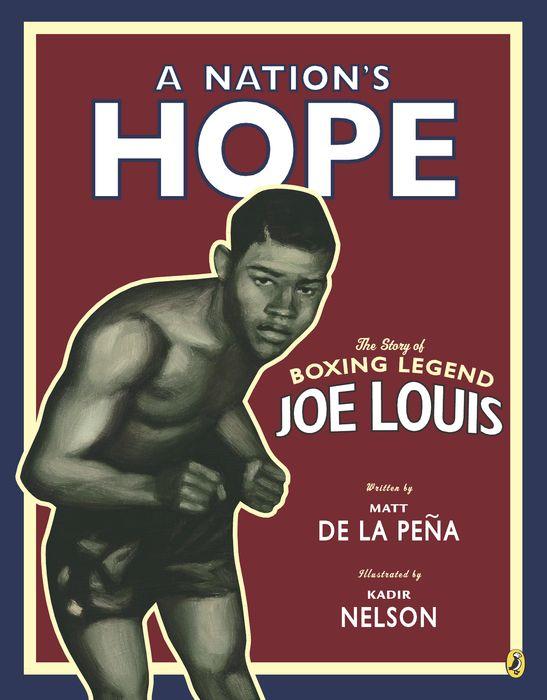 On the eve of World War II, African American boxer Joe Louis fought German Max Schmeling in a bout that had more at stake than just the world heavyweight title; for much of America, their fight came to represent America's war with Germany. This elegant and powerful picture book biography centers around the historic fight in which Black and White America were able to put aside prejudice and come together to celebrate our nation's ideals.
2012 Winners
The Blood Lie by Shirley Reva Vernick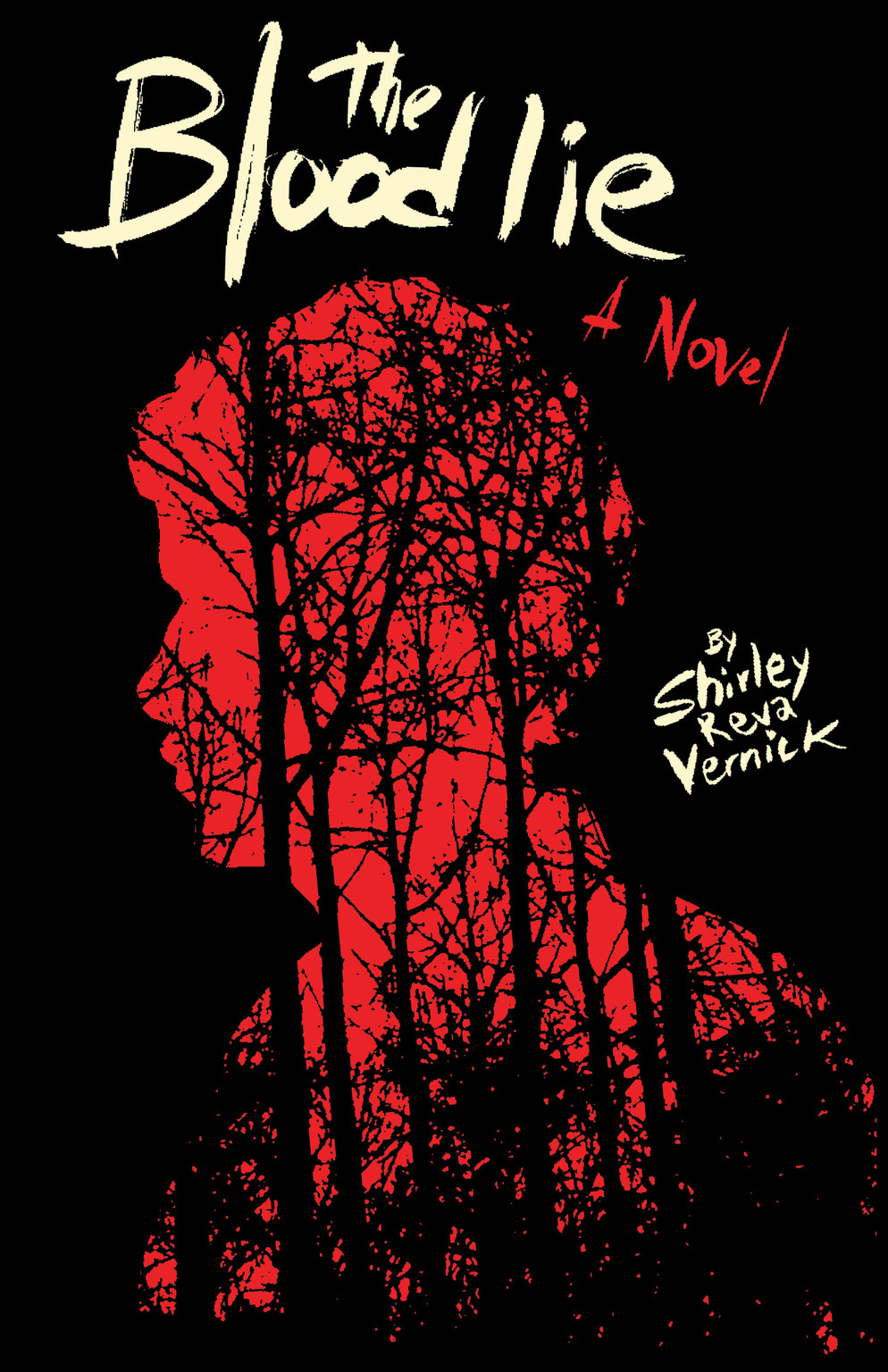 September 22, 1928, Massena, New York. Jack Pool's sixteenth birthday. He's been restless lately, especially during this season of more-times-at-the-synagogue than you can shake a stick at. If it wasn't Rosh Hashanah, then it was Yom Kippur, and if it wasn't Yom Kippur, it was the Sabbath. But temple's good for some things. It gives him lots of time to daydream about a beautiful but inaccessible Gentile girl named Emaline. And if she isn't on his mind, then he's thinking about his music and imagining himself playing the cello with the New York Philharmonic. Yup, music is definitely his ticket out of this remote whistle-stop town--he doesn't want to be stuck here one more minute. But he doesn't realize exactly how stuck he is until Emaline's little sister Daisy goes missing and he and his family are accused of killing her for a blood sacrifice. Blood Lie was inspired by a real blood libel that took place when a small girl disappeared from Massena, New York, in 1928, and an innocent Jewish boy was called a murderer.
ChildrensLit Highlights
★ Children's Literature has recently updated its publisher review contacts. If you are a publisher who has been sending us your latest titles but hasn't received a copy of your completed reviews, we may not have received your latest review contact email. Please email Shelley Oakley at shelley.oakley@childrenslit.com with your most up-to-date contact information.