Books & Authors
Elaine Kachala Discusses Superpower?: The Wearable-Tech Revolution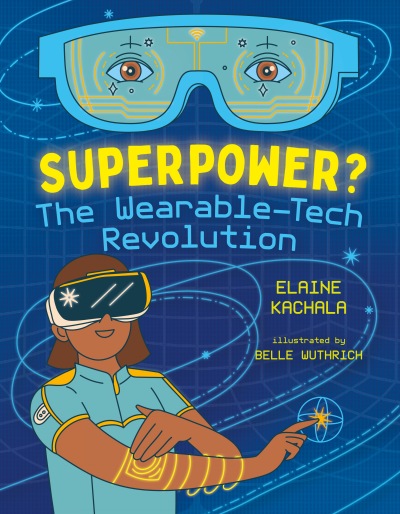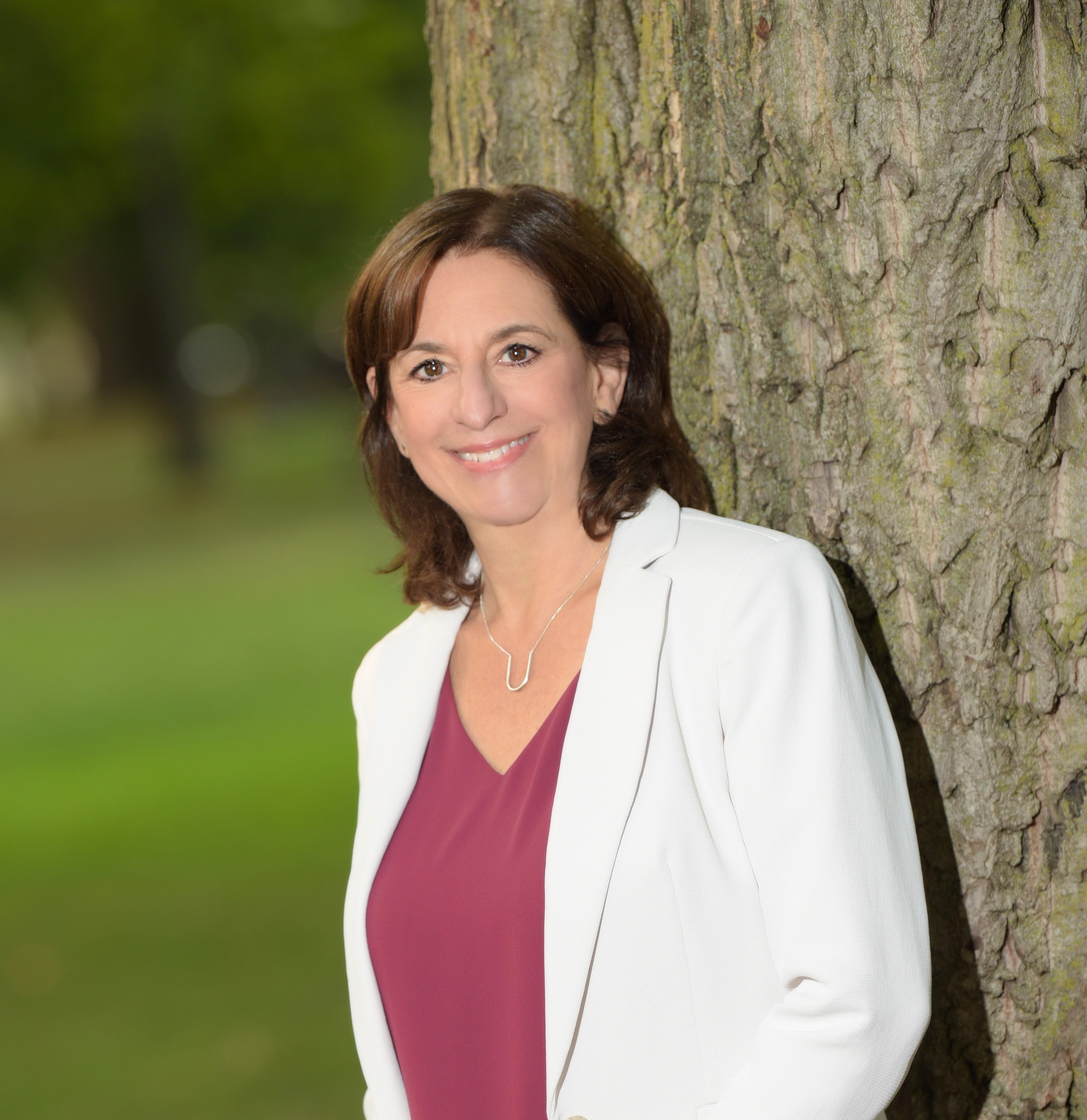 Author Elaine Kachala takes readers through all the facets of wearable technology in her debut novel Superpower?: The Wearable-Tech Revolution. With 20+ years' experience researching and writing health reports for governments and agencies, Kachala has crafted an informative and fascinating read. While geared towards ages 9 through 12, her book can be an asset for middle school libraries as well, just like other titles in the Orca Think series.
Hi Elaine! What drew you to write about wearable technology?
I was deep into the research about various technologies impacting the world and our lives when I reflected on what I saw in my job in the health field—wearables were helping people with disabilities and illnesses in incredible ways. As I delved further into the research on wearable computing, two things hit me: this multifaceted topic has a lot to do with health, well-being, and equity—issues that are important to me and are at the core of my professional work. And, beyond the blow-your-socks-off cool factor, our society faces many challenges with wearables as these sophisticated devices go mainstream.
The fantastic mix of benefits, risks, and ethical conundrums struck me. I wanted to write a critical thinking book for young readers. I didn't want to write a book about technology alone; the implications of technology really hooked me; this topic was it! Plus, wearable tech is relevant to kids' lives, so the book could be a valuable resource for helping kids connect the STEM topics they're learning about in school with the impacts of technology on their lives in the real world.
The book taps into the thoughts of teenagers on this topic. Why was it important for you to include their voices?
Including young inventors' voices and stories was top of mind when writing this book for two main reasons.
I want the book to excite young readers about STEM/STEAM learning and spark their interest in building, tinkering, and creating. Readers seeing pre-teens and teens exploring, trying to solve problems, and inventing would be inspiring by helping them to embrace their curiosity and pursue their creative ideas. The possibilities of wearables are infinite!
Also, I hope the book will encourage young readers to evaluate and critically think about the implications of wearable technologies and what's ahead for their generation. It was important for me to understand their opinions and to include them for readers. Interviewing young inventors was my favorite part of the research. Two things struck me: their genuine passion for building technology that will help people and make the world better and their keen awareness of the benefits and risks of technology. Some even told me that involvement in STEM programs made them more aware of potential risks. By knowing how technology works or being able to code or build robots, for example, they have a deeper appreciation; they see devices as more than fun gadgets. Sure, like most of us, they're blown away by technology's cool factor, but because of their insights, they've become empowered creators, not just consumers of technology. By including their voices, I hope their messages will come through.
What do you think readers will be most surprised about?
I'm hearing two things from readers. First, they can't believe the range of available wearable devices, their capabilities, and the limitless ways wearables are changing our lives. They're also surprised by the ethical issues behind these technologies and their controversial nature.
While researching, what surprised you the most about wearable technology?
What I am hearing from readers about what surprised them is what surprised me too. I'll also add that learning about how a "move fast and break things" culture drove tech development surprised me. So, learning about the responsible design movement afoot was also a surprise and a welcome one!
The book discusses the ethics and challenges – pros/cons – of this type of technology. Did you find your own feelings about technology changing after writing the book?
Yes! My feelings swung from one end of a continuum to another as I learned new information. I went from being enamored by the possibilities to being worried about the risks, back to enamored, back to worry, back to… Writing the last chapter, How Do We Design Responsible Technology? gave me hope and peace of mind because there are concrete steps to get going in the right direction, but we all need to stay vigilant. One teacher/parent reviewer said it best: "We should all be entering the new world of tech with optimism and careful reflection." So, I think this phrase captures where I landed after writing the book.
Any ideas for how educators can use the book in the classroom?
Yes, lots! Educators can download a free Discussion and Activity Guide from my website: https://www.elainekachala.com/copy-of-learning-resources. The Guide aligns with Common Core & National Generation Science Standards Grades 4-7. A STEM Educational Consultant developed it and included a thoughtful mix of pre-reading and post-reading discussion questions and activities that align with each chapter. The questions and activities will help to activate students' background knowledge and build upon this knowledge to extend learning, as well as excite them about the subject of wearable technologies. I hope the book is a valuable curriculum resource that helps students connect STEM/STEAM topics they're learning about in school with the impacts of technology on their lives and the world.
As a debut author, what did you find the most fun/exciting about writing a book for the 9 to 12 age group?
I loved how I could delve into the issues and explore the complexity of the topic while still writing an engaging book. Middle-grade readers are mature, thoughtful, intelligent, and enthusiastic to read more and discover the world. Being able to interview them and include their voices was a real bonus. As I mentioned above, these young inventors are bursting with excitement for inventing and solving problems with technology. I loved hearing their opinions, learning about their perspectives, and witnessing their hopefulness about the possibilities for wearables to improve lives; without a doubt, they helped me to manage my skepticism. I also did photo research for the book, which was a lot of fun. Finally, writing nonfiction books these days is thrilling because seeing the illustrator's work and the publisher's book design bring your words alive is incredible!
Any plans to continue writing other books on technology? Are any new books in the works for you?
Yes! Thank you for asking. I've just signed another contract with Orca Book Publishers. The working title is Building Homes for All: How Technology Can Help Create a Fairer Future. It will be published in the Fall of 2025. Like Superpower? the book is nonfiction for middle-grade readers (ages 9-12) and part of the popular Orca Think series.
Building Homes for All explores current challenges around housing affordability and accessibility and how new technologies such as 3D printing, robotics, and other Fourth Industrial Revolution (4IR) technologies can help to build homes faster, better, safer, cheaper, and greener! But more than technology is needed to solve our complex housing challenges. So, the book will showcase fantastic stories about how creative thinkers, leaders, and innovators are stepping up and teaming up with engineers, architects, builders, governments, corporations, and communities to challenge old rules, ideas, and attitudes to create a fairer housing future for everyone. Great things happen when social action meets tech innovation!
For Elaine's learning resources, videos and book trailers, and to keep up with Elaine, visit https://www.elainekachala.com/. You can also check out Children's Literature's full review of Superpower?: The Wearable-Tech Revolution on our Featured Reviews page at https://www.childrenslit.com/reviews.