Books & Authors
Nicholas J. Nawroth, author of The Everyday Adventures of Papa & Paws®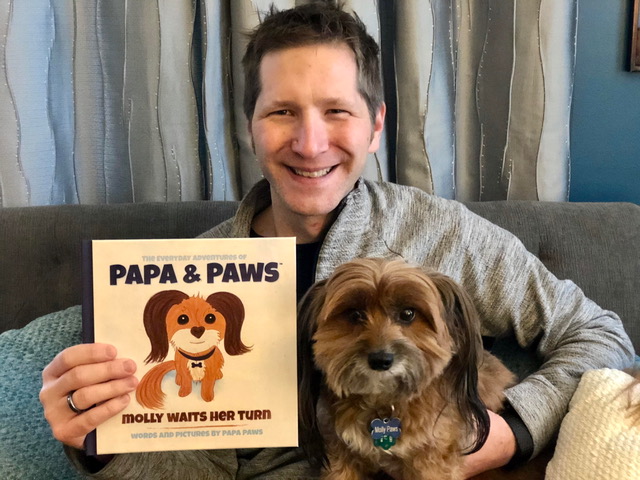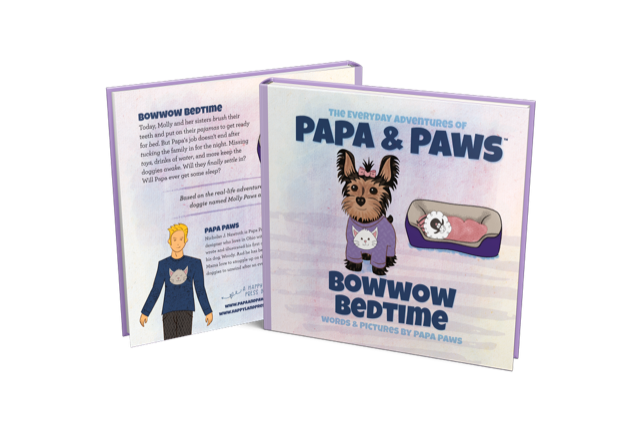 We're delighted to start 2023 by speaking with Nicholas J. Nawroth, author of The Everyday Adventures of Papa & Paws®. Nicholas started the Papa & Paws series in 2020 and now the series is seven books strong, with more on the way.
Hi Nick, tell us a little about how the idea for the Papa & Paws series came to you.
The idea for the books was inspired by two of our doggies. Our Yorkie Gracie passed away in 2015. She had small dog encephalitis and was blind. Yet, in the time I knew her, she moved to three new houses and ran and played with her two sisters just like any other dog. You would never have known she was blind. She was so special, and after she passed over the rainbow bridge, I kept thinking to myself that I should write a book about "The Little Yorkie That Could."
Our Molly Paws (yep, that's really her name!) bonded with me, and she is my constant companion to this day. When I run errands, I sometimes take her with me on what we call "Papa Paws Adventures." One day while I was on the phone, I was doodling, and I drew something that kind of resembled her. This doodle I did sparked the idea: why not write and illustrate the everyday adventures of Papa & Paws? I have a very long list of story ideas, with new ones popping up every day as our dogs do something funny or interesting.
Nicholas, since you are both the author and illustrator of the series, we are wondering: Which is the most challenging?
Both are challenging for different reasons. I'm trained as an artist but capturing the personality of our doggies in the illustrations takes time and practice. For this, I usually find a few of my favorite photos that I've taken of each dog. Then I use those images as references when I start sketching in pencil. Once I've got a good version in pencil, I scan it into the computer and trace over it digitally. Then I go in and add flat colors. The final step is adding the textures that bring the illustration to life.

The writing is challenging because of the target age group. I typically work up a mostly complete version of the book, and then my wife reviews it. So we work together to find the right words that work for the kids in our age group.
What age group is the Papa & Paws series geared towards? What type of reader will enjoy Papa & Paws the most?
Kids 0-5 love our books. Some a bit older have enjoyed them as well, but our main readers are toddlers (well, their parents/grandparents). We have a Superfan in Florida who just turned one and he LOVES the pictures of the doggies. Our stories are all based on real-life events. Each one is a heartwarming story with some humor that both kids and adults will enjoy.
Where can our readers purchase the Papa & Paws series?
Our books may be purchased at Amazon in eBook, paperback, and hardcover editions.
One last question: Does Molly Paws let being a children's picture book star go to her head?
The answer is nope. Molly Paws is a Papa's girl who still loves to nap, play with her sisters, nag Papa for her evening treat, and go on our Papa Paws adventures to Nana's or other errands.
Be sure to visit the Papa & Paws website (www.papaandpaws.com) for a FREE eBook and coloring pages for the whole Paws family.